William Penn Barberry
Berberis x gladwynensis gets its name from the Henry Foundation in Gladwyne, PA, which was the first to introduce it. This plant has excellent color all year round, as it has bright yellow flowers in the spring and dark green foliage that turns bronze in the fall. It is generally not very hardy in very cold locations and certainly doesn't do well where the temperatures reach below zero.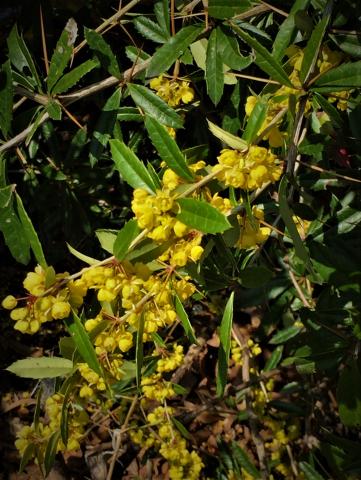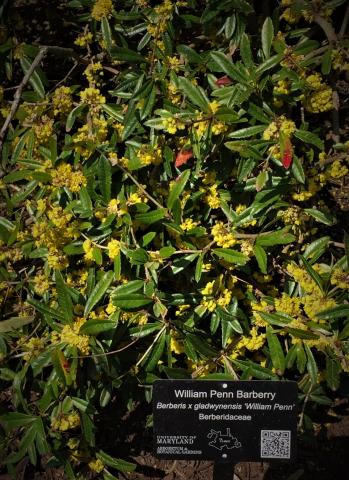 ---
Reference
Dirr, Michael. Manual of Woody Landscape Plants: Their Identification, Ornamental Characteristics, Culture, Propagation and Uses. 6th ed., rev ed., Stipes Pub, 2009.